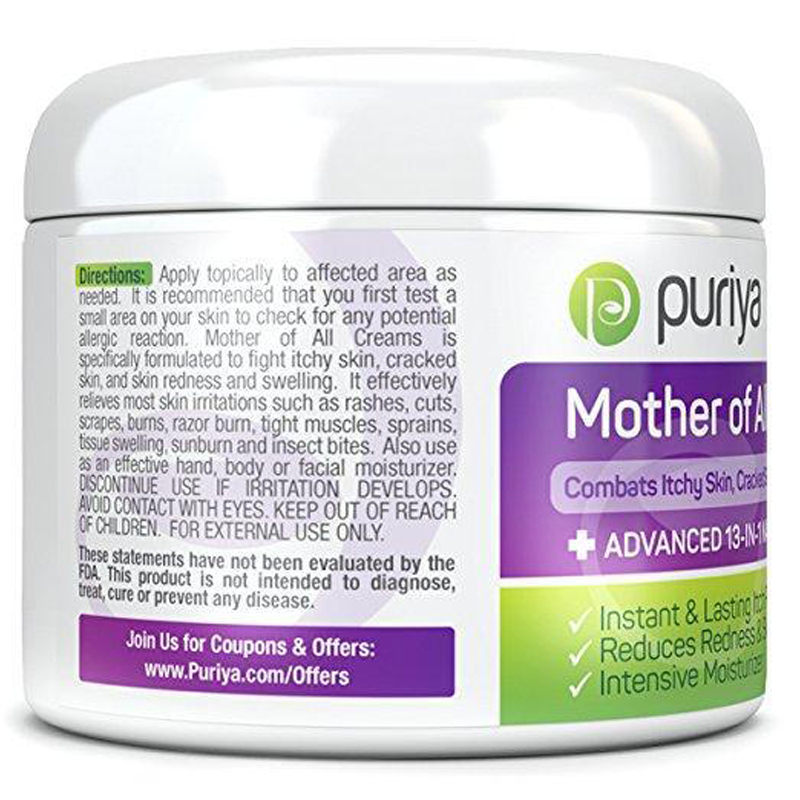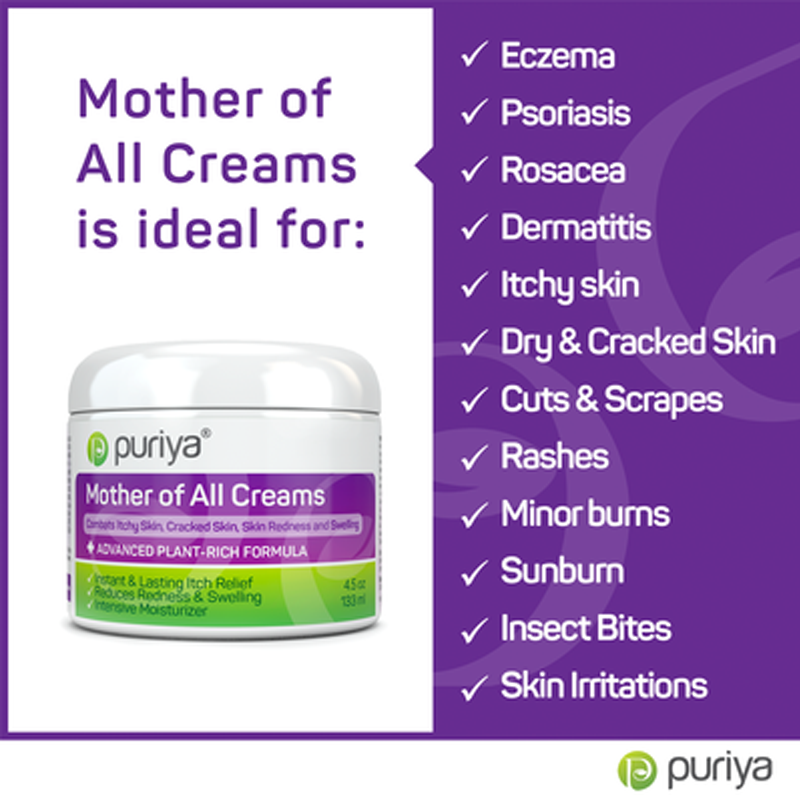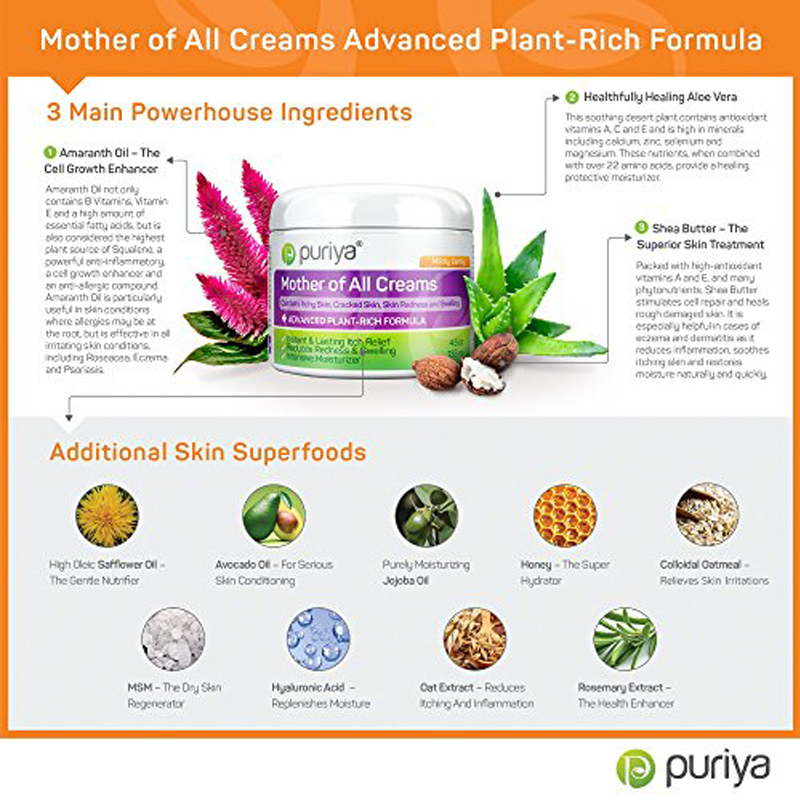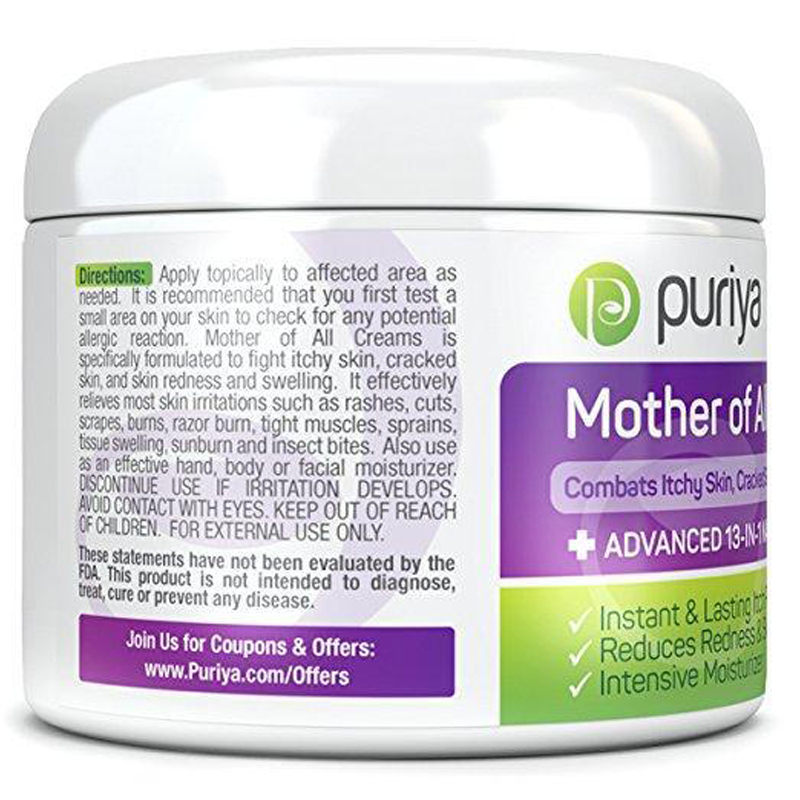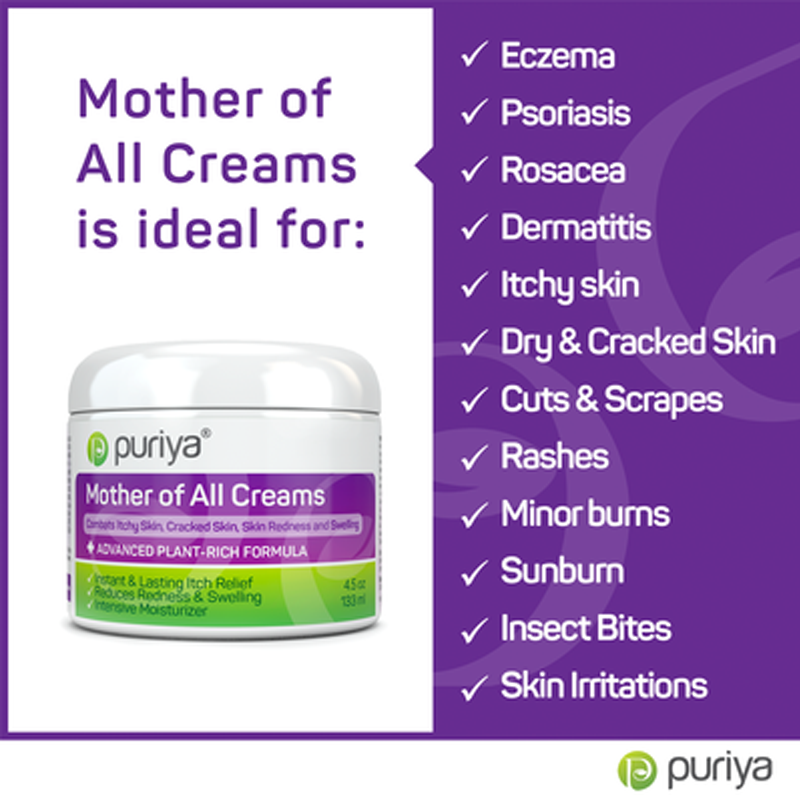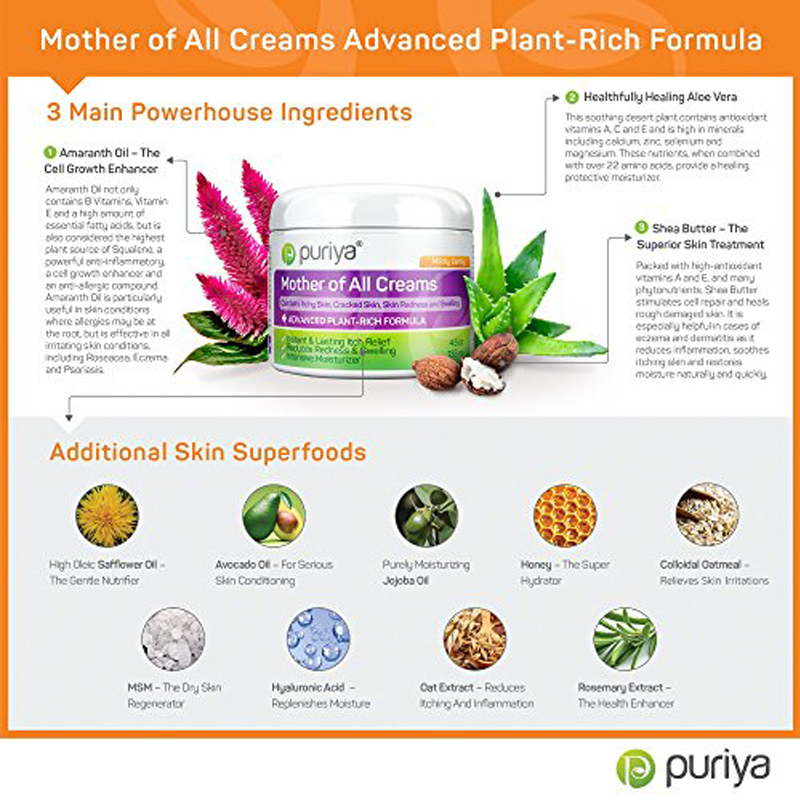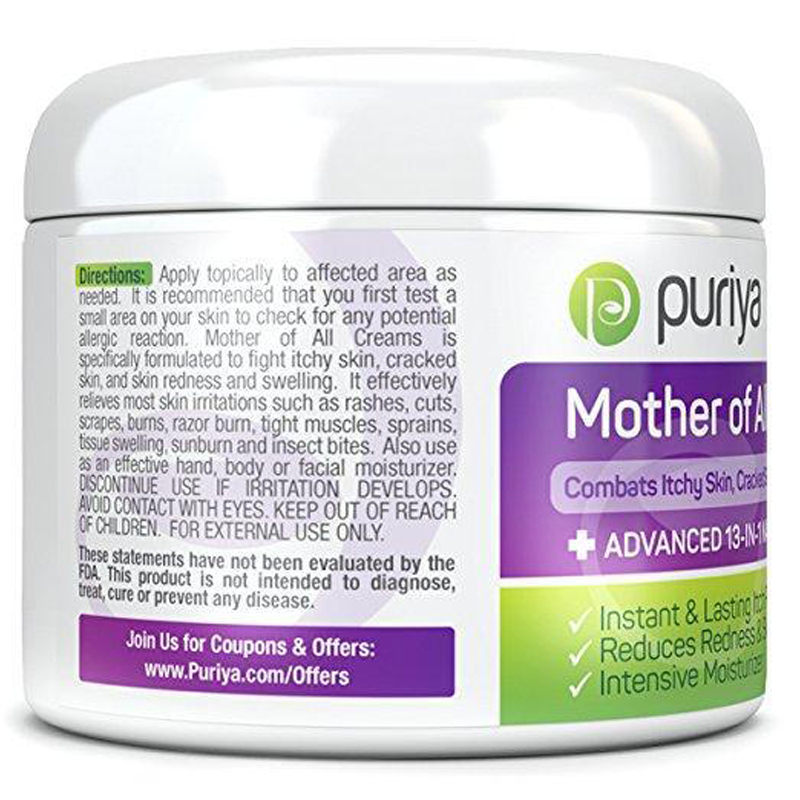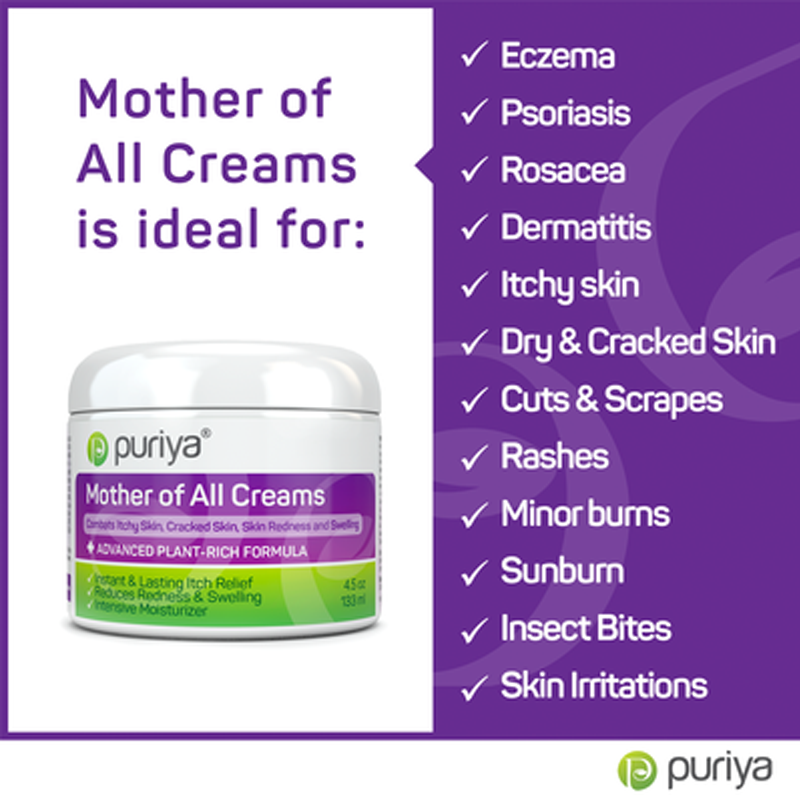 Puriya Cream For Eczema, Psoriasis, Dermatitis and Rashes. Powerful Plant Rich Formula Provides Instant and Lasting Relief For Severely Dry, Itchy, or Irritated Skin
Starts From 29.97
QUICK OVERVIEW
Puriya mildly earthy, 4.5 ounce: Puriya cream for eczema, psoriasis, dermatitis and rashes. Powerful plant rich formula provides instant and lasting relief for severely dry, itchy, or iSafety information~ #1. If you have ultra sensitive skin, this ultra-gentle mildly earthy version is specifica ...Read More
Powerful Plant Rich Formula Provides Instant and Lasting Relief For Severely Dry, Itchy, or Irritated Skin
An Ideal Solution For Psoriasis, Eczema, Rosacea, Dermatitis, Shingles and Rashes.
A Mother Load of Benefits:
• Instant and lasting itch relief
• Reduce redness and swelling
• Intensive moisturiser
• Absorbs quickly and spreads smoothly
• Can be safely used on hands, feet, and scalp
• Light, Non-Greasy Formula. Won't Clog Pores
• Pleasant natural smell. No artificial scents or colors.
Dry, Itchy and Red Skin Relief or Your Money Back
Your purchase today is backed by a 100% lifetime money back guarantee. If for any reason you aren't completely satisfied, just contact us for a full refund. No questions asked.
" I just wanted to thank you for your wonderful products. I started using MOTHER OF ALL CREAMS for an extreme case of eczema on my hands. After using the product for three weeks, the problem was corrected. It works so well that I tried it on my son's hands. He plays football at recess in winter without gloves and his knuckles crack and bleed. So, I put on the MOTHER OF ALL CREAM and it has completely healed with a couple of applications. The other thing I have noticed is that It also allows wounds to heal quickly and with less scarring.." - Mary G. McCollum -
Powerful Secret Ingredient (other brands don't offer this) - We've added a premium ingredient AMARANTH OIL, which was proven a powerful aids in cell regeneration, stimulates cell repair and protects against infections. Our Creams combines 13 natural skin super foods for synergistic results.